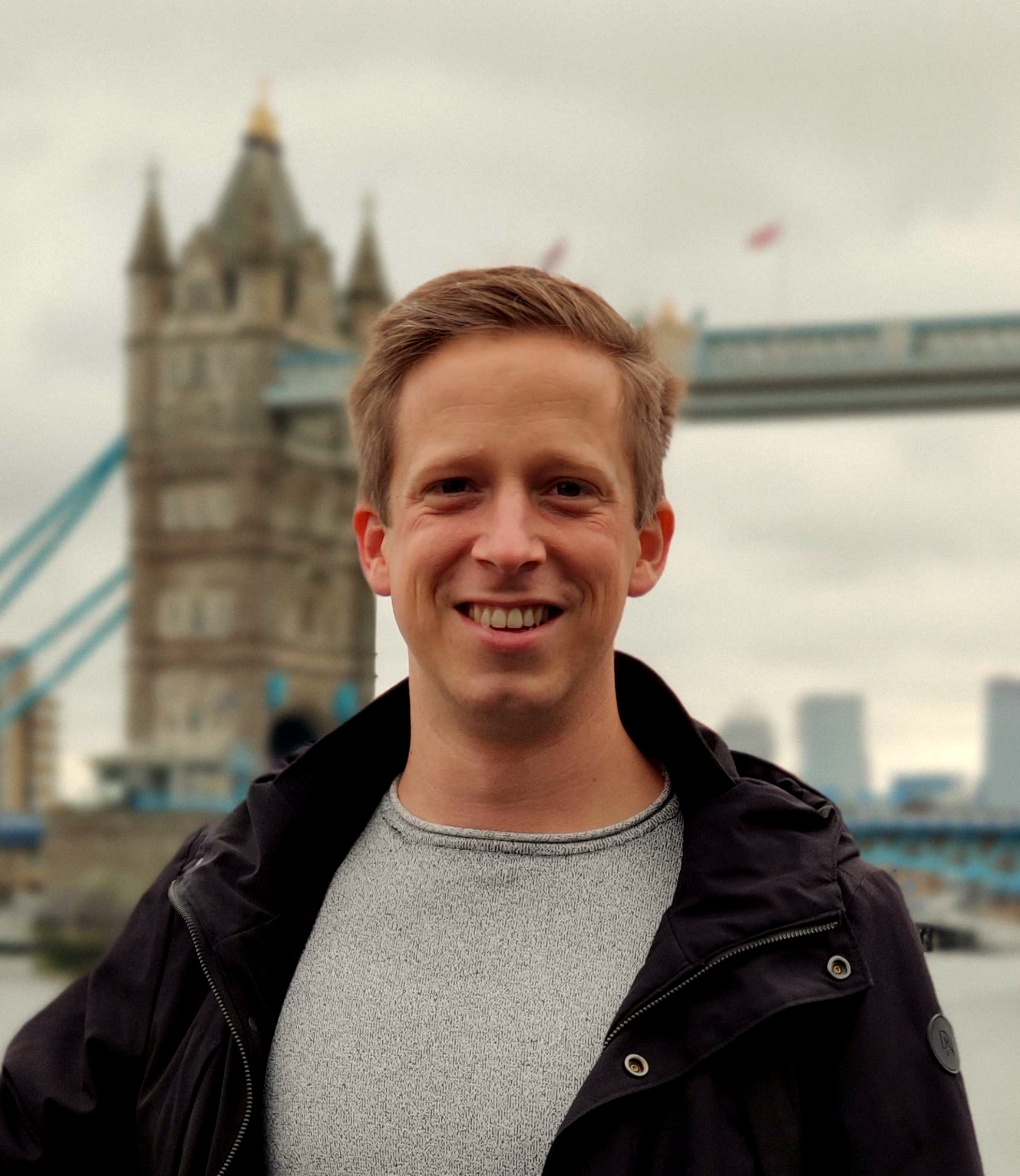 ---
Over Marcel
Ambitieus en gedreven pak ik complexe uitdagingen aan en vertaal deze naar werkende en begrijpbare processen en IT oplossingen. Zelfstandig of nog liever in samenwerking met anderen.
Ik heb ruim 15+ jaar ervaring in internet/software ontwikkeling, 10+ jaar ervaring in IT & supply chain implementaties bij grote internationale organisaties en 5+ jaar managementervaring.
Marcel Visser is de oprichter en eigenaar van Blue Idea.
---
Contact
E-mail
mail@marcel.nu
Telefoon
+31 (0) 6 20 47 38 42
Website
www.marcel.nu
LinkedIn
/marcelnu
---
Status
Op dit moment werkzaam als interim demand manager (ICT) bij de Gemeente Eindhoven.
---
Expertises
---
Werkervaring
Demand manager (interim)
Gemeente Eindhoven Mei 2021 – heden
---
Freelance Product owner / IT business analyst / project manager
Blue Idea Mrt 2021 – heden
---
Manager Consultancy and services
Incore Software Jan 2016 – Feb 2021
Als Manager Consultancy & Services had ik de leiding over een team consultants (10 teamleden). Dit team vanaf scratch opgebouwd en opgeschaald.
Verantwoordelijk voor IT & supply chain business consultancy, requirement analyse, functioneel ontwerp, product ontwerp, training, support, services, implementatiebegeleiding en delivery management.
Functioneel verantwoordelijk voor uiteenlopende complexere IT supply chain projecten bij internationale retail, productie en bouw organisaties zoals Action, Colruyt, Rituals, Heijmans, Zeeman, bol.com, Leen Bakker en diverse anderen.
Ik ondersteunde in sales (engineering), productontwikkeling, projectmanagement, projectplanning, presentaties, account management en diverse andere nevenactiviteiten.
Ik maakte deel uit van het managementteam.
---
IT Business analyst
Incore Software Apr 2011 – Dec 2015
Als IT Business Analyst was ik verantwoordelijk voor business analyse, requirement/informatie analyse, functioneel ontwerp en product ontwerp. Ik vormde de schakel tussen de klanten en het development team.
Verregaande kennis opgedaan in het domein van supply chain, logistiek, retail en bedrijfsprocessen.
Zelfstandig diverse complexere supply chain software oplossingen ontworpen voor retail organisaties zoals bol.com, Jumbo supermarkten, Carrefour, Foot Locker, Suit Supply.
Ik organiseerde workshops, demo's en presentaties. Nam deel aan (pre-)sales meetings. Ondersteunde in project management, sales engineering, implementatie begeleiding, support, test werkzaamheden en technisch ontwerp.
---
Software Engineer
Incore Software Nov 2009 – Apr 2011
Als software engineer heb ik ervaring opgedaan in C#, ASP.NET, WPF en MS SQL.
Bijgedragen aan de software ontwikkeling van diverse supply chain software oplossingen.
Daarnaast heb ik diverse periodes test/kwaliteits-werkzaamheden uitgevoerd en use cases en test scenario's opgesteld.
---
Freelance Software Engineer / Consultant
Blue Idea Jul 2008 – Apr 2011
Als freelancer adviseerde ik in technische vraagstukken, ondersteunde ik in het gebruik van technologie, ontwerp en ontwikkelde ik multimedia concepten, websites en webapplicaties.
Ontwikkeling in ASP.NET, C#, VB, PHP, Python, Javascript, HTML, CSS, SQL, Flash, ActionScript, XML, WordPress.
---
Trainee / Masterscriptie
Centrum voor Wiskunde en Informatica Oct 2010 – Jan 2011
Master scriptie naar user interfaces voor geavanceerde zoektaken.
Visualisaties en zoek-taken binnen het domein van online travel.
---
Front-end Software Engineer
PCzapper.TV Feb 2008 – Jul 2009
Bijgedragen aan de software / web ontwikkeling van een nieuw video platform. Video functionaliteiten voor o.a. KPNvandaag, Startpagina.nl en honderden andere websites.
Ontwikkeling in PHP, Javascript, Flash, ActionScript, SQL.
---
Software Engineer (stage)
UNET Sep 2007 – Jan 2008
Onderzoek naar de technische mogelijkheden van HD internet video-on-demand en live video streams. Vanaf nul een volledig operationeel videoplatform ontworpen en ontwikkeld.
Wordt gebruikt door verschillende educatieve instellingen.
---
Researcher New Media (stage)
SLAM!FM Feb 2007 – Jun 2007
Onderzoek en advies naar het gebruik van social media door SLAM!FM en DJ's om de luisteraar beter te bereiken en te binden.
Naast dit onderzoek een intranet omgeving opgezet om het gebruik van interne applicaties te centraliseren.
---
Information Engineer (stage)
Cordys Educator Sep 2006 – Jan 2007
Functioneel en technisch herontwerp van een HR applicatie naar het Cordys SOA platform.
Diverse applicatie SOA-services ontwikkeld.
HR applicatie wordt o.a. gebruikt door Ordina.
---
Information Engineer (stage)
PCzapper.TV Feb 2006 – Jun 2006
Internationaal onderzoek gedaan (o.a. op de CeBIT, Hannover) naar de kansen en mogelijkheden van een nieuw multimedia product.
Verder een multimedia community platform ontworpen en ontwikkeld om het gebruik te stimuleren.
---
Informatie Analist (stage)
Scarlet Telecom Sep 2005 – Jan 2006
Voor de migratie en uitfasering van het oude Scarlet intranet alle applicaties geïndexeerd, geanalyseerd en gedocumenteerd.
Verschillende applicaties her-ontworpen voor deze migratie
---
Overige
Vanaf mijn 8e jaar mijn eerste ervaring opgedaan in software ontwikkeling in QBasic en later Visual Basic.
Vanaf mijn 12e jaar deed ik mijn eerste website ontwikkeling ervaring op in HTML en later Perl, PHP, MySQL en CSS.
In de jaren tijdens mijn middelbare schooltijd en studieperiode een veelvoud aan applicaties, spelletjes en websites geproduceerd.
---
Opleiding
Master, Information Science 2009 – 2011

Universiteit van Amsterdam


Bachelor, Information Engineering 2004 – 2009
---
Meer over Marcel Visser
Website
www.marcel.nu
LinkedIn
www.linkedin.com/in/marcelnu
---